THE DECISION TO SELL IS A COMPLEX ONE, and the process can be a big financial and emotional undertaking that requires extensive planning. While there's no pre-determined magic formula for selling a home, Don has built a robust toolbox to set sellers up for success.
Preparing your home for sale
MARKET ANALYSIS
Don digs deep into current market conditions and forecasting. He networks with other brokers to get the most
accurate and up-to-date information, checks off-market sales, and can arrange tours of comparable listings so you better understand the competitive climate.
STRATEGIC PRICING
Based on the competitive market analysis, Don will work with you to strategically and thoughtfully put together a pricing strategy that achieves your real estate goals and ensures your home attracts the largest pool of qualified potential buyers.
PROPERTY PREP
Make the perfect first impression. From decluttering and deep cleaning to thoughtful updates or repairs, the Windermere Ready program helps prepare your home for market. If necessary, the program can cover the upfront costs, up to $50,000 (subject to approval; to be repaid at closing).
PROFESSIONAL STAGING
Staging helps your home speak to potential buyers by making the space approachable and aspirational. The goal is to help buyers envision themselves living in and loving your home. Don works with a skilled interior designer to ensure every space has the right look and feel.
SELLER MARKETING
PRO PHOTO + VIDEO
Now that your home is prepped and staged, Don will arrange for a professional photographer to capture the space and help it shine in listing photos, marketing and advertising. Where appropriate, Don also provides videography, video or 3D tours, and aerial (drone) footage.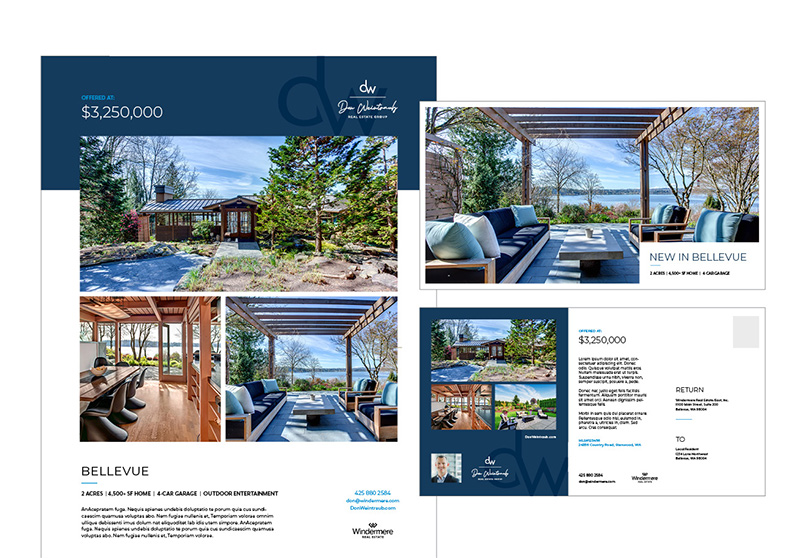 PRINT MATERIALS
For inside the home, materials can include silent talkers to highlight important features and countertop displays or informational booklet. Don's printed marketing also includes full-color Just Listed postcard mailers, flyers and
brochures.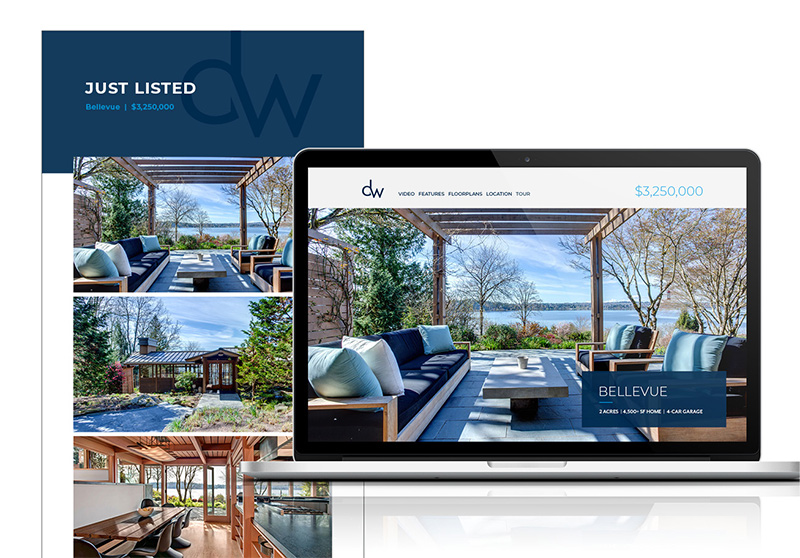 DIGITAL MARKETING
Your property listing will be syndicated across the web. Additionally, Don has a social media expert on his team who will market your home on his social channels, including paid advertising. Where appropriate, Don will also create a custom website showcasing your home.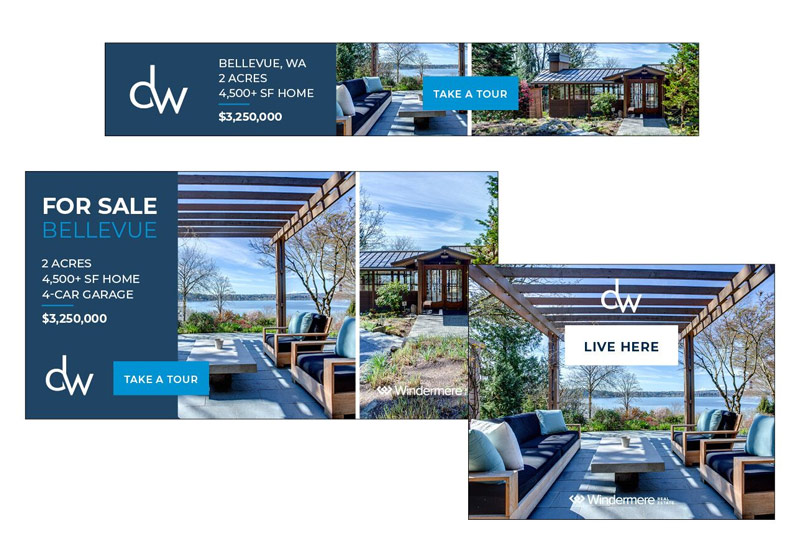 ADVERTISING
Through Adwerx, Don will advertise your home across a robust network of nationwide (and even international) websites including CNN.com, Yahoo.com, Washingtonpost.com, USAtoday.com, PGAtour.com, Bloomberg.com, Realtor.com, and many others.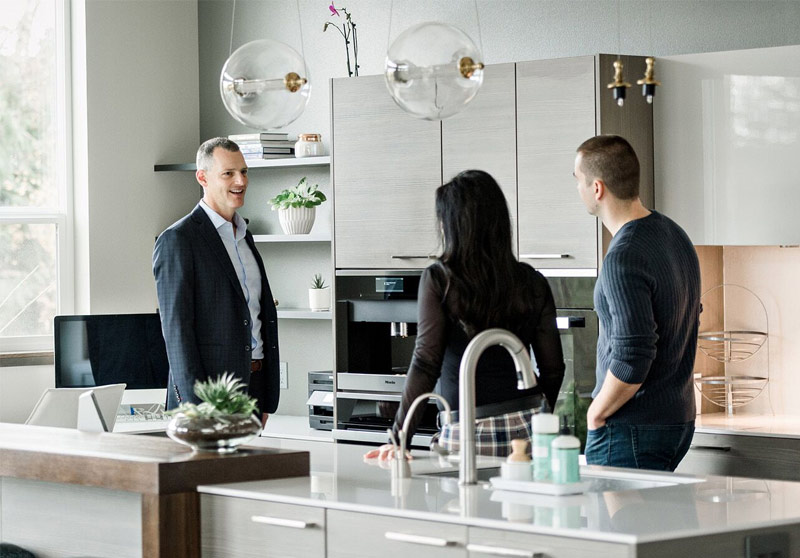 OPEN HOUSES + SHOWINGS
Open houses are a vital part of the sales process. Don will promote and host open houses (with your permission), and will communicate with all buyer's agents who tour the property and share their feedback and impressions with you.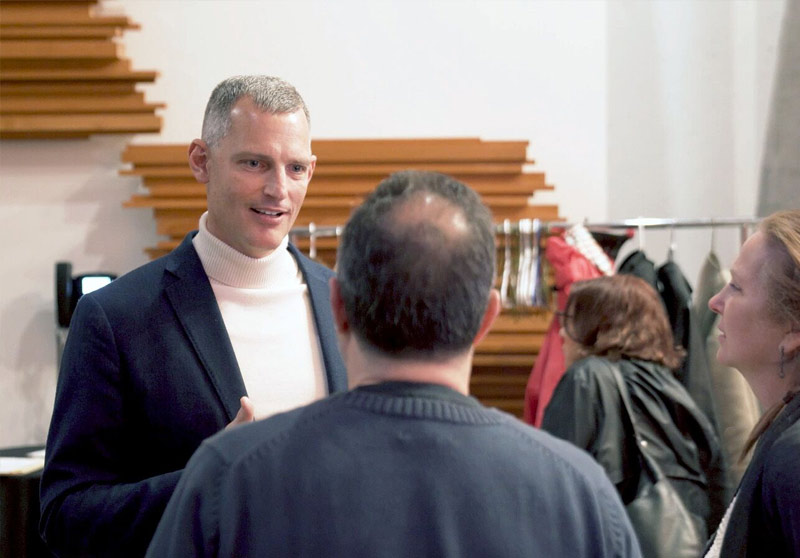 NETWORKING
Don will share your property throughout his professional network by hosting exclusive broker open houses and interacting with the top producing agents in your home's zip code to highlight your property and alert buyers' agents.
GLOBAL REACH
As a Windermere agent, Don has a wealth of tools available to showcase your property internationally, including online advertising that safely gets past the firewall in China. This highlights your home to attract buyers from across the globe.
LUXURY LISTINGS
High-end homes require sophisticated marketing. Windermere's Premier Properties and W Collection programs, as well as Luxury Portfolio International, showcase luxury real estate listings to discerning buyers.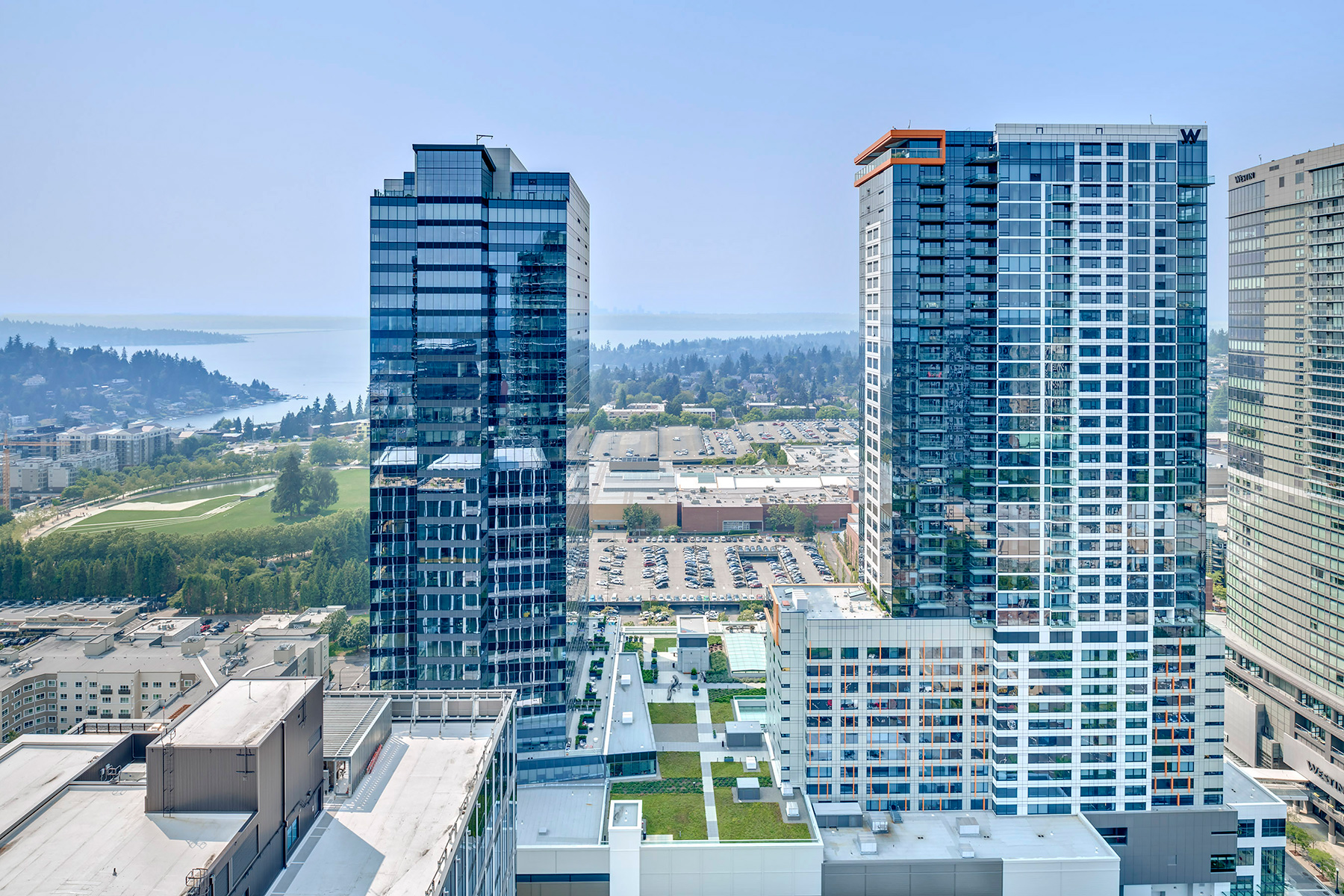 SELLING A CONDO
Don is a local condo expert, with extensive personal and professional experience buying and selling units in new and in-development communities. He understands the extra intricacies of selling condos and attracting the perfect buyers.